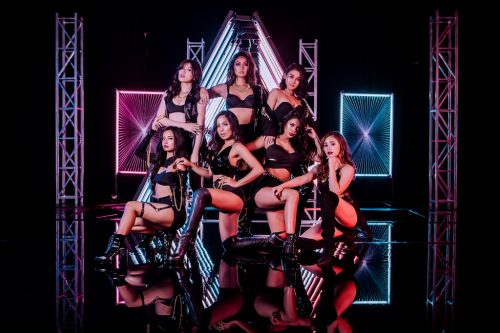 What the public came to know as "It's Showtime's" GirlTrends have reinvented themselves to become the next sought-after pop septet, GT, as they debut their first single and a sexier, edgier look.
This marks the group's departure from its bubblegum image to one that reinforces empowerment – the result of the coming together of its seven members' bold and distinct personalities. The new GT is now composed of Mica Javier, Krissha Viaje, Chie Filomeno, Mikee Agustin, Sammie Rimando, Joana Hipolito, and Dawn Chang.
Their debut single "Breakthrough," written and produced by member Mica Javier, harps on positivity and tells women that they have the power to shape their destiny.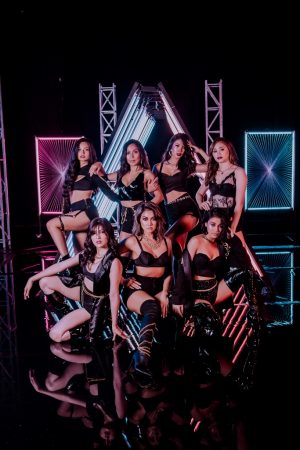 Mica serves as one of the group's lead vocalists and is juggling her duties as music producer, indie artist, and theater and film actress. Family breadwinner Krissha, who represented the country and won in the Japanese global talent competition "Nodojiman the World" in 2017, also takes on the lead vocals and is known for her sweet, steady voice.
GT's lead dancer position is occupied by host-actress Dawn, who has become popular for her dance covers since joining "Pinoy Big Brother" in 2015. The group's main dancer is Joana, a former university cheerleader and "It's Showtime" dancer.
Chie, who has been making waves on social media for being outspoken and her spirited personality, is also a professional racer. Mikee, whose song covers made her an online sensation before becoming a "PBB" housemate, is adored by fans for her bubbly and animated disposition.
Sammie, meanwhile, is the youngest member of the group at 21 and is one of the most prominent Filipino stars on the app TikTok.
The music video of "Breakthrough," which will be released tonight, was produced by an all-female crew, led by director Sol Garcia, production designer Lars Magbanua, and editors Mai Dionisio and Alliyah Laurente. The women behind it also include executive producer Dess Inocencio-Madali, associate producer Krstyn Mistica, segment producers Reeza Garcia-Laguio and Seline Tan Ong Tan, production assistant Dolly Lastimada, and stylist Icah Villanueva.