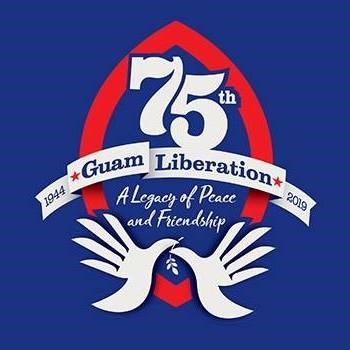 Guam will be celebrating the island's 75th Guam Liberation. The diamond anniversary's theme, "A Legacy of Peace and Friendship", will commemorate Guam's relationship with Japan and how their alliance has been the perfect exemplification of peace and friendship amidst an oppressive and tumultuous history.
Starting from the month of May, the island of Guam will mount and promote events to highlight the liberation festivities on the island. Pre-promotional activities will include the 31st Guam Micronesia Island Fair (May 29 – June 2), Guam Pride Parade (June 8), and the 4th of July celebration. In fact, tourists can expect a weekly spectacle of entertainment and revelry within the months leading to the 75th Liberation Day.
Guam-born pop princess, Pia Mia, will perform her global hits at the Hagatña Carnival Grounds on July 20. She's also scheduled to join the Liberation Queen candidates during the Liberation Float Parade at 10:00AM on July 21st . With Pia's star power and intoxicating performances, the 2019 celebration is set to exceed expectations by becoming the biggest party the island has ever seen.
For the 75th iteration of the Liberation Queen pageant, 8 candidates representing various villages and government agencies will vie for the much-coveted title. The ladies will take part in the Liberation Parade, which is an annual presentation of car floats that aims to highlight the island's gorgeous culture and its people's camaraderie and resourcefulness.
Every year, Guam officials invite U.S. military members to take part in the festivities, as it is a fitting way to commemorate the military's role in liberating the island from the Japanese occupation during the 1940s. So, when you decide to come to Guam for the 75th Liberation Day, don't be shocked to see military men and women gallivanting around the island during the event.
Lastly, what better way to culminate a monumental occasion than to witness a dynamic and joyous fireworks display. Tourists and locals will gather at the Carnival Grounds of Hagatña on July 21st to experience an all-out explosion to salute the island's life, liberty, and pursuit of happiness. The 75th Liberation Carnival Closing will be held on the 4th of August 2019 to formally culminate the festivities.
So, what are you waiting for? Book your flight now and we'll see you at the 75th Guam Liberation celebration. To learn more about the event and its proceedings, visit www.liberationguam.com.