Jollibee Foods Corporation (JFC), one of the fastest growing Asian restaurant companies in the world, inaugurated recently its milestone Jollibee store in Guam as they announced plans to grow to five Jollibee stores in five years.
Chickenjoy is Jollibee's flagship offering that has gathered an international following. It has also been touted as among the best fried chicken by different leading international publications such as the South China Morning Post, and Foodbeast. Jollibee has been named among the top international fast food chains by international lifestyle authorities like Thrillist and The Daily Meal.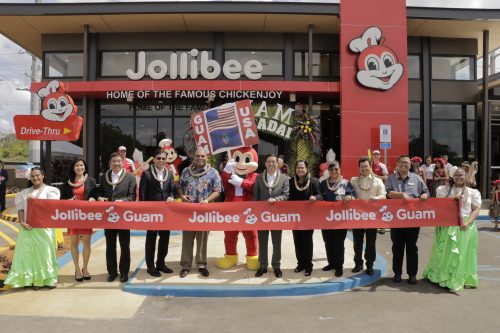 "As a growing business center and an island of incredible diversity and taste, Guam will make a great home for Jollibee," said Ernesto Tanmantiong, JFC Chief Executive Officer. "The customers that keep coming back are truly heartwarming. We are very excited to be here, and are looking forward to what lies in store as we grow to five stores over the next five years."

Jollibee opened its milestone store facing Micronesia Mall in Dededo, Guam last April 2019 to over a thousand excited fans and customers waiting to get a taste of their Jollibee favorites. The first customer – a highschooler from Yigo – waited in line for almost 12 hours amidst the heat and rain and camped overnight right outside Jollibee's doors. The long queue of customers continued even weeks after the opening.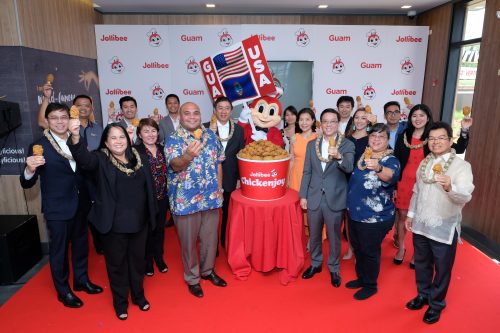 JFC began as two ice cream parlors in the Philippines. Today, it is a global company that operates in 21 countries, with 14 brands and 4,500 stores across the globe, 1,300 of which are Jollibee brands.
Over the years, Jollibee has proven its continued ability to cross over to different markets and palates as seen in its success in different countries. In Asia, Jollibee is already one of the largest fast food restaurant chains in Brunei, and has overtaken its competitors in Vietnam as the fastest growing quick service restaurant chain with over 100 stores.
In line with its accelerated expansion, Jollibee has committed to grow to 150 stores in the USA and 100 stores in Canada in five years. Jollibee has also announced plans to open 50 stores in Europe over the next five years, with 25 in the United Kingdom.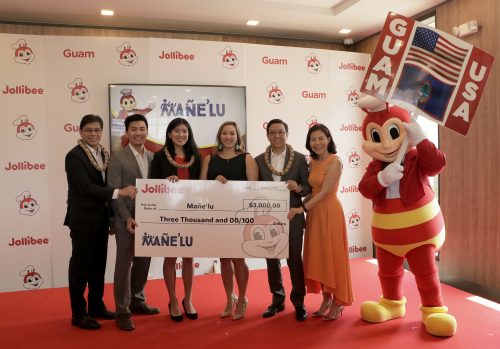 "As we grow our business in Guam, we are excited to contribute to the local economy through employment. In fact, 100% of our staff at our store in Guam are locals and permanent residents of Guam," said Dennis Flores, JFC President and Head of International Business for EMEAA (Europe, Middle East, Asia, and Australia). "Beyond employment, we look forward to serving more delicious food, and in our own way, spreading the joy of eating to everyone with our warm and friendly service."
Jollibee also announced a year-long partnership with non-profit organization Mañe'lu in line with its commitment to strengthen ties locally. The company pledged support through a series of events that will bring joy to the local youth under the organization's care.