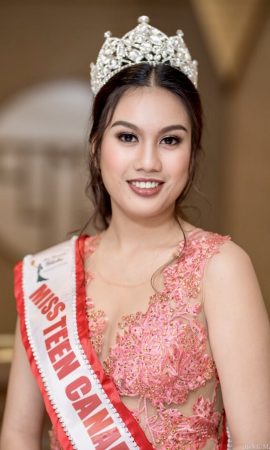 The teenager who will represent Canada in Miss Teen Petite International 2019 in El Salvador this April is actually also a Filipina.
Joyce Fedelin (full name Szarmaine Joyce Fedelin Daliva) is a teen model in Toronto, Canada who was born in the Philippines and lived in the country till she was 4 years old. Her family moved to Toronto 13 years ago.
"I remember being scared and confused at my new environment. It wasn't what I used to. From the language to the culture- it was all different. But eventually, I was able to adjust with my family's help. My parents and my brother were always supportive," Joyce said in a phone interview.
A swimmer, this 5'5 teenager used to spend most of her free time at the pool. But when she started doing fashion shows and photo shoots for a clothing line, swimming had to take the backseat. But Joyce said she has no regrets because she loves dressing up, walking the ramp, facing the camera and having her photos taken wearing various clothes.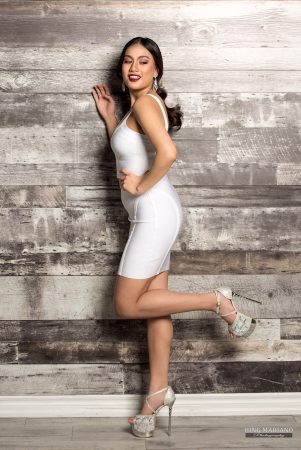 According to Joyce, starting her career early means learning to prioritize her activities. Of course school has to come first and next is her career.
"I'm blessed to have a wonderful family who are always there for me through thick and thin. And I don't have to choose whether to do the shows and the shoot or spend time with them because they're always with me anyway. They drive me to where I should be and for that I'll always be grateful."
Joyce competed in the 2018 Miss Teen Canada Globe Pageant and got the title of Miss Teen Canadian Petite International 2019, earning the official right to represent Canada at the 2019 Miss Teen Petite International Pageant organized by Francisco Cortez in Sal Salvador, El Salvador from April 21-27, 2019.
When asked if she's prepared for her first international pageant, Joyce said she is. "The rest is up to God."