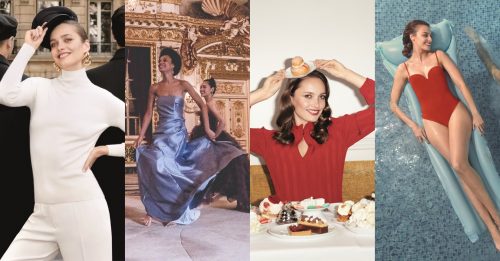 On Bastille Day, discover the delightful tandem of wine and cheese as Spiral's L'Epicerie serves as center stage for the magnificent variety of artisanal cheese paired with afineselection of French wine.
Featuring Sofitel's French wine connoisseur Eric Norbert, take part in an afternoon of flavourful discoveries and premier wine pairing. Private wine and cheese class at Spiral will start at 4:30pm and is available at Php 1,500nett.
LA ROUTE DES VINS (THE WINE ROUTE)AT SPIRAL | JULY 8-14, 2019
Feast ongastronomic specialties prepared by Chef Julien Cossé as he showcases culinary staples from the diverse wine regions of France. Each day for a week at Spiral's French Stove, Chef Julien presents a selection of culinary highlights from a featured French region including potée sarthoise, pork filet mignon withbrie sauce, and gâteau nantais (pound cake with a kick of rum and lemon) from Loire Valley region on Monday; matelote d'anguilles au Bordeaux (fresh eel stew in winesauce), duck confit, and cannelés de Bordeaux (French pastry flavored with rum and vanilla) from the Bordeaux region on Tuesday; salade niçoise, shrimp flambé with Pernod, and roasted peach with thyme and lemon for dessert from the Provenceregionon Wednesday; escargot bourguignon, beef bourguignon, andpets-de-nonne (fried choux puff) for dessert from the Rhone and Bourgogne region on Thursday; and choucroute garnie (sauerkraut), baeckeoffe (baker's oven), and flammenkeuche (tarte flambée) from Alsace on Friday.
A fine selection of wine pairings further elevates the dining experience as Spiral's resident sommelier curates the daily line-up. The culinary series culminates on Saturday and on Sunday, Bastille Day, with a medley of all featured culinary regions and the crème de la crème of French cuisine. La Route des Vinsis available starting at Php 2,750 nett for lunch and Php 3,200 nett for dinner.
FRENCH COCKTAILS AT LE BAR| JULY 8-14, 2019
Unwind over signature concoctions inspired by the romantic City of Lights at Le Bar. Choose from a featured cocktail menu including Blenheim, with its blend of champagne spiced with peppercorn syrup; All Grapes, with its stimulating mixture of Ciroc vodka which isderived from frosted grapes and balanced with the refreshing flavor of fresh white grapes; French Kiss with its sweet sensations of vodka and raspberry liqueur; and Bastille, a tangy concoction with gin, Cointreau and pineapple juice.Le Bar's French cocktails are available at Php 500 nett.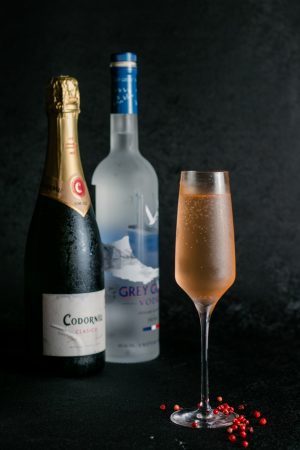 LA GRANDE EPICERIE AT GALETTE | JULY 8-14, 2019
Splurge ona rich selection of international wineor grab a jamon-beurre to-goat the Galette counter located by Le Bar. Available on July 8-14, 2019, enjoy decadent culinary pleasures in an idyllic resonance of La Grande Epicerie de Paris. For inquiries and reservations, please call+63 2 5735555 or email H6308-FB12@sofitel.com.