Oscar nominee Edward Norton ("Birdman," "Primal Fear") directed, wrote, produced and stars in Warner Bros. Pictures' acclaimed mystery thriller "Motherless Brooklyn," which will be shown exclusively at selected Ayala Malls Cinemas starting December 11.
The film's journey to the screen began in 1999 when Norton saw the cinematic potential in Jonathan Lethem's novel Motherless Brooklyn and its unforgettable central character. But from the beginning, Norton aimed to transpose Lethem's contemporary characters into a different period and plot and give it a distinctive atmosphere by re-setting the drama in the 1950s—a time of great change in New York City.
In the film, Lionel Essrog (Norton), a lonely private detective living with Tourette Syndrome, ventures to solve the murder of his mentor and only friend, Frank Minna (Bruce Willis). Armed only with a few clues and the engine of his obsessive mind, Lionel unravels closely guarded secrets that hold the fate of New York in the balance. In a mystery that carries him from gin-soaked jazz clubs in Harlem to the hard-edged slums of Brooklyn and, finally, into the gilded halls of New York's power brokers, Lionel contends with thugs, corruption and the most dangerous man in the city to honor his friend and save the woman who might be his own salvation.
The film's stellar ensemble cast also includes Bruce Willis, Gugu Mbatha-Raw, Bobby Cannavale, Cherry Jones, Michael Kenneth Williams, Leslie Mann, Ethan Suplee, Dallas Roberts, Josh Pais, Robert Ray Wisdom, Fisher Stevens, with Oscar nominee Alec Baldwin and Oscar nominee Willem Dafoe.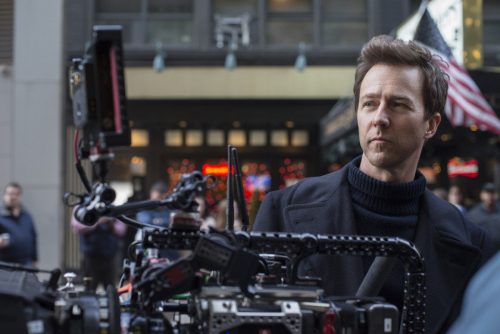 Almost two decades ago, Norton first read Jonathan Lethem's inventive, genre-bending novel Motherless Brooklyn and fell in love with its hugely energetic, highly unlikely narrator. Lionel might openly dub himself a "freakshow," but Norton saw in him a universally human quest to untangle the threads of who he is and how he might rise above a chaotic world.
"I was very taken with this orphaned kid who grew up on the mean streets of Brooklyn, who is afflicted with Tourette Syndrome and obsessive-compulsive disorder; yet, who is also extremely bright and has this compelling way of seeing the world," Norton says. "There was a very positive side to Lionel's obsessive personality, which is that he holds information, as he says, like 'glass in the brain.' Lionel can't let things lie, he can't not pull on a thread, he can't stop thinking about things that haven't yet fit together. So, as a detective, he has a relentless compulsion to figure out what's really going on around him that I found exciting and moving."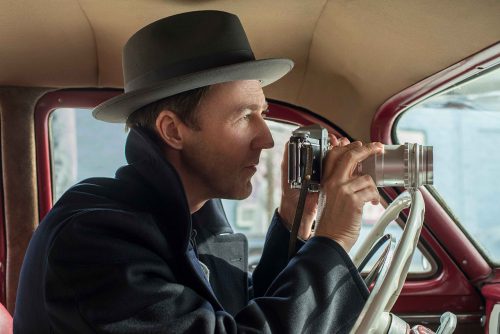 Norton continues, "Jonathan created a character at once funny and poignant, one who you instinctively root for because you can see what he's really like on the inside. I've always been drawn to underdogs and I fell in love with Lionel as a kind of underdog hero."
"Motherless Brooklyn" is distributed in the Philippines by Warner Bros. Pictures, a WarnerMedia Company.