Bonifacio Global City (BGC) was treated to a beautiful and immersive art experience last July 6-7 at the Bonifacio High Street with The Reno Collective Pop-up Art Exhibit.
The first of the three pop-up exhibits featured the art creations of the Reno Collective Ambassadors and local visual artists Director Treb Monteras II and Dex Fernandez (also known as GARAPATA). There were also a handful of immersive multimedia art installations at the pop-up exhibit such as The Dark Room, Speed of Color, Sunset Rose Photo Setup, Colored Shadows, and Infinity Room that completed the creative experience.
Additionally, OPPO officially debuted the limited edition OPPO Reno in Sunset Rose. Celebrities Coleen Garcia, Bianca Umali, and Angelina Cruz were in attendance at the first leg of the pop-up art exhibit.
The Reno Collective Pop-Up Art Exhibit was an immersive art journey where the guests were able to try and experience the special features of the Reno Series such as the 10X Hybrid Zoom and Ultra Night Mode 2.0 of the Reno 10X Zoom
The celebrity guests Coleen Garcia, Angelina Cruz, and Bianca Umali dropped by the Reno Collective Pop-Up Art Exhibit that featured the art displays of the Reno Collective ambassadors: the Anamorphic Installation by Treb Monteras II and the GARAPATA wall by Dex Fernandez last July 6 at the Bonifacio High Street.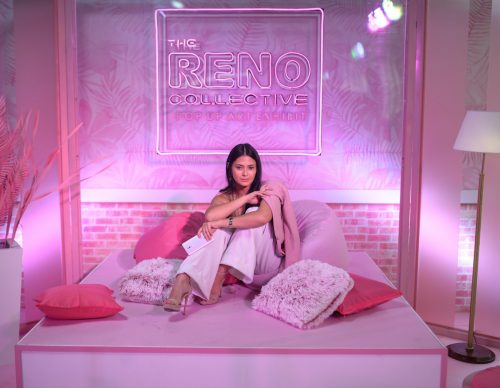 Bianca Umali fancied the all pink photo setup, and took a pose with the newest and limited edition colorway, the OPPO Reno Sunset Rose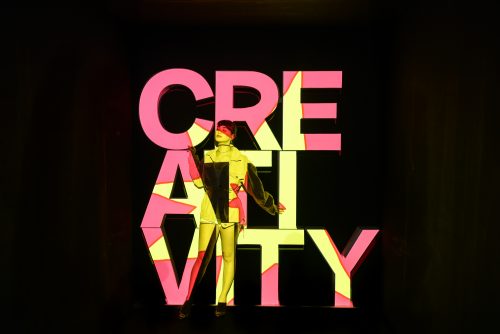 The Dark Room: Coleen Garcia stylishly posed at the 3D light installation created by both Dex Fernandez and Treb Monteras II. Various visual designs by both artists were mapped on the "Creativity" stand. The Reno Series smartphone is perfectly capable of taking photos on low-light setup with the Ultra Night Mode 2.0 feature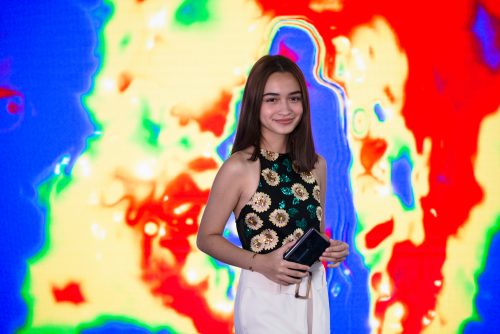 Angelina Cruz also tried the Speed of Color display where the splashes of colors form a human figure and mimics your movement through a sensor
One of the coolest display highlights was the Colored Shadows where the lights create multi-colored shadow effect that is perfect for your next Instagram-worthy post. The Reno series has a Color Mapping feature that filters through colors and enhances the image to a more vibrant look.
The newest limited edition OPPO Reno Sunset Rose colorway is now available in 55 select OPPO Concept Stores nationwide and retails at PHP26,990.00. The impressive features of the Reno include the Snapdragon 710, 48MP main camera and 5MP front camera, VOOC flash charge 3.0, and the 256GB internal storage.
The second and third legs of the OPPO Reno Collective Pop-Up Art Exhibit will be announced soon.