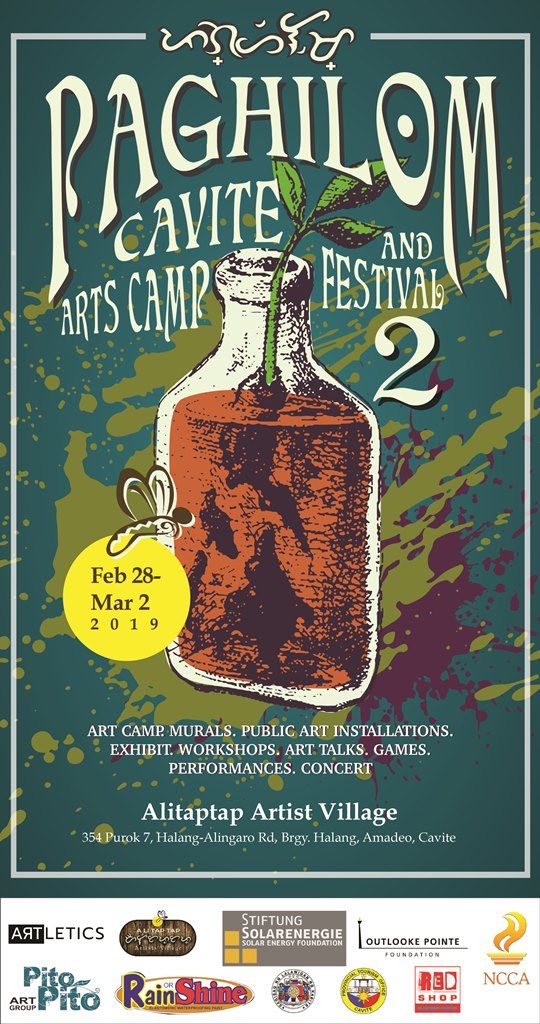 Artists, students, teachers, and cultural workers in Cavite unite to restage Paghilom, the first and biggest artist-initiated arts festival in the province, that will run from February to March 2019.
The festival carries the theme Paghilom, which means healing or renewal. The Paghilom festival focuses on art and its production as transformative acts necessary to cure individuals, communities, and society of its maladies.
The Paghilom Arts Camp and Festival in Cavite coincides with the celebration of the National Arts Month this February. The three-day arts camp and festival at Alitaptap Artists Village in Halang, Amadeo, Cavite from February 28 to March 2, 2019.
The event includes a sportsfest, zine festival, an on-the-spot-painting competition, public art installations, murals, an art exhibit, art talks, workshops, improvisation jamming, dance and theater performances, art fora, and Spoken Word. The festival will culminate with a concert led by the biggest names in the local music scene including Joey Ayala, The Wuds, Chickoy Pura, and Borrachos.
The Paghilom 2019 will be opened by a mural painting unveiling by Buen Abrigo, Kris Abrigo, Alelia Ariola, Anjo Bolarda, Archie Oclos, and Rasel Trinidad on February 22, 2019 in time for Amadeo's local coffee festival — Pahimis.
All events are FREE and open to the public.