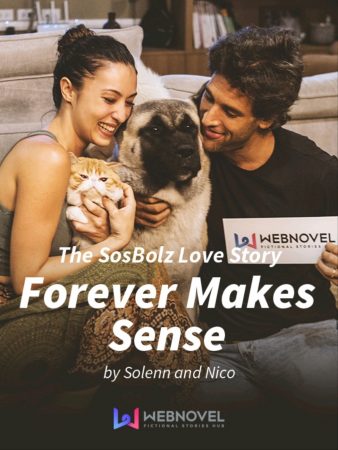 #CoupleGoals Solenn Heussaff and Nico Bolzico had been blessing their fans with a detailed memoir about their relationship in a seven-chapter series on popular literation app Webnovel.
The pair, also known as #SosBolz taken from their wedding hashtag, on February 20 published the last chapter of their Webnovel story, "Forever Makes Sense". For the last chapter, reader will get a glimpse of Solenn pondering on her married life with Nico.
"People would ask us how we have managed to maintain the same level of love, security, and trust in our relationship after all these years. We couldn't give a simpler explanation: We just work hard for the relationship," she wrote.
"Three years after getting hitched, I am telling you: It is easier said than done. Making sense of forever doesn't make sense all the time," she added.
They also revealed that they are now looking forward to adding more "humans" to the Casa #SosBolz after adopting two tortoises, a cat, and a dog who are becoming as popular as their famous pet parents.
"We are looking forward to the day that we will add more sunshine to our home," Solenn wrote. But Nico added, "So to those who didn't understand, we want to add humans to our home. No more pets or more windows!"
Solenn and Nico are the first celebrity Filipino couple tapped by Webnovel to share their love story on the literature platform that has a reach of hundreds of millions of readers from across the world.
Webnovel is the overseas portal of China Literature. It is committed to the global dissemination of high-quality novels and excellent reading experience to readers. It has over 14,000 original authors who write in Chinese or English. It also has a team of translators who translate works in Chinese to English.
By the time their last chapter was released, Solenn and Nico's tale received 4.7/5 stars and at least 869,300 views.
The couple known for their antics that made headlines released the first chapter of their story on Valentine's Day, followed by one section each day until the seventh and last part.
In Chapter 1 titled "Sos Before Bolz", Solenn reminisced on her life before she met Nico and shared about what she knows about pre-SosBolz Nico.
"Looking back in the past eight years we have been together, there were times the relationship would have never worked. But with enough hard work and trust, we have written #SosBolz in our stars," she wrote.
Chapter 2 "It Started with the Abs" explored how Solenn and Nico met, then Chapter 3 "The Big Move" was about how Nico chose love over career, choosing Philippines to his home base for Solenn.
"That was the first big move I did for love, for Solenn. That changed the course of my life," Nico said.
Chapter 4 "Sos Almost Lost Bolz" detailed two instances where the iconic couple almost didn't push through. And Chapter 5 "An Unexpected Homecoming" was throwback to how Nico proposed to Solenn.
In Chapter 6 titled "Argentina and France", Solenn shared details about their civil union in Argentina and their wedding in France—and the surprises and hurdles they went through as they promised forever.
Download Webnovel on Android and iOS to read Forever Makes Sense: The SosBolz Love Story.