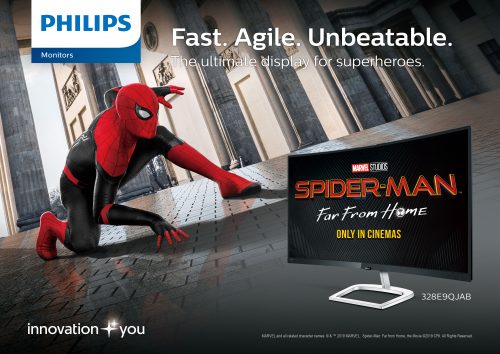 In partnership with Sony Pictures Entertainment, leading display brand Philips Monitors brings the web-slinging superhero to the big screen. Select people get to enjoy the young Peter Parker's journey in Philips Monitors' exclusive media screening at The Podium, Ortigas Center, Mandaluyong City.
Spider-Man returns after a blockbuster release in 2017, picking off right after Avengers: Endgame. Despite the movie's light-hearted tone, the film still packs quite a punch with exciting action scenes and awe-inspiring special effects. A superb movie to be experienced in the cinema, Spider-Man: Far From Home is also great to watch on weekend stay-ins with family and your loved ones.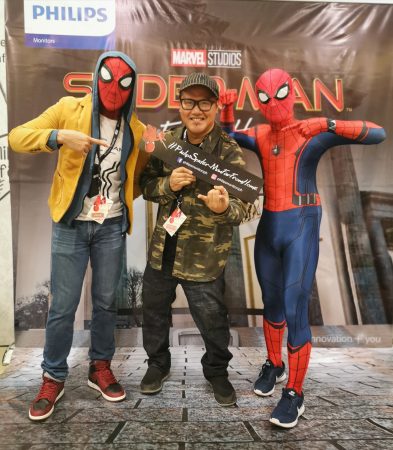 A Spider-Man cosplayer greeted our friends from the media as they arrive at the Director's Club. They were able to enjoy the film after a hearty dinner and some web-slinging of their own. Spider-Man by Insomniac Games, the hit PS4 title, was playable just outside the cinema. The suspenseful action and breathtaking skyscrapers of New York City in the game were perfectly captured by the Philips Monitors BDM4350UC with its 4K Ultra HD LCD display. The BDM4350UC is perfect for the modern gamer and is even useful for both work and play.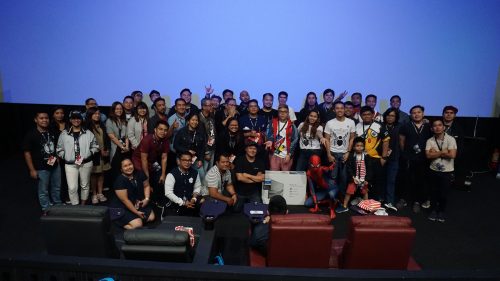 Right before the movie started, two lucky guests each took home a Philips Monitors display, awarded by Jack Salamia, Philips Monitors Marketing Manager for Philippines. These monitors, the 278E9QHSB and 248E9QHSB, will surely give them a better movie watching experience at the comfort of their own homes. Both models will also be covered by the Philips Monitors Spider-Man Far From Home promotion.
Philips Monitors will also be giving premium items to those who will purchase its displays. From July 1 – 31, every purchase of a participating product in chosen outlets and dealers will come with a limited edition Spider-Man: Far From Home collectible.
Customers could claim their goodies up to 60 days after the end of the promotion.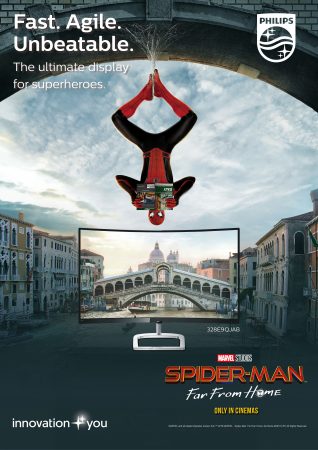 About Philips Monitors 278E9QHSB Curved LCD Monitor
Get the best in curved monitors with Philips monitors 278E9QHSB Curved LCD Monitor. Sporting a full HD display for its whole 27" screen, the 278E9QHSB offers a very immersive experience for both gaming and watching movies. An ultra wide color range gives the most accurate representation of colors in display monitors. Its LowBlue Mode and FlickerFree features protects your eyes from strain, allowing for a healthier entertainment lifestyle. The 278E9HSB's cousin, the 248E9HSB, offers the same features and functionalities but with a more compact, 24" display.
Customers who'd buy a Philips Monitors 278E9QHSB within the promo period would also take home a Spider-Man: Far From Home Travel Neck Pillow.