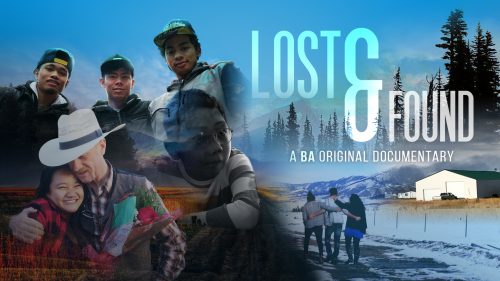 The 48th Annual Northern California Area Emmy Award Nominations were just announced and TFC's BA Original Documentary: Lost & Found made the cut under Human Interest – Program/Special category.
Lost & Found presents the journeys of children who were abandoned in the Philippines, but who have found homes, hope and warmth in a snow-covered community in Bozeman, Montana. As they build new lives with their adopted families, these new Americans face many challenges adjusting to the culture, climate, and complexities of the country they now call home.
BA Correspondent and Lost & Found writer/producer Steve Angeles reveals that he is "totally excited" for his first Emmy nomination. "Ultimately the endgame is always to tell a good story, but to get recognized like this is another blessing on top of blessings," Angeles adds.
According to Lost & Found Executive Producer Troy Espera "It's an honor to be recognized by NATAS for Lost & Found. From start to finish, this piece was a labor of love for everyone involved." Director and Cinematographer Jeremiah Ysip confirms the passion from all involved saying, "From SF to Bozeman to Manila and back, our teams are connected through the art of story and I am blessed to have shared the canvas with them."
Espera points out that the theme of Lost and Found "offers a unique perspective on the immigrant experience. While the search for a better life in a new country is certainly part of their narrative, the added layer is that these orphans were also searching for family, home, and ultimately belonging as they navigated their new homes."
After meeting the families up close, Angeles recognizes that in our world "exposed to too much hate, discrimination and extremism, the message of love is more important than ever, and these families are a good example of the unconditional love that world so badly needs." Ysip agrees, saying "Sometimes you don't have to be blood to be family. Love is universal."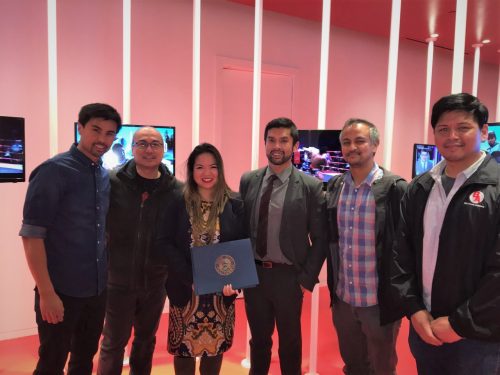 This is the third Emmy nomination for BA Original Documentaries. They won Emmys for the first two: The Filipino Champions of SOMA (Public/Current/Community Affairs Program/Special – 2013) and Box City (Public/Current/Community Affairs Program/Special – 2018).
10-time Emmy winner Ysip is also nominated in the Craft–Photographer-Program category for his work on Lost and Found. Aside from Espera, Angeles, and Ysip, the rest of the team who worked on Lost and Found are Danny Manansala (editor), Mike Carrion (graphics design), and the Manila team of Cidge Laxamana, Lorenz Roi Morales, Mark Antonio, Andrei Antonio, and Karl Velasco Montenegro.
Lost & Found premiered on TFC in March 2018 and is currently available to watch on TFC.tv.
The EMMY® award is presented for outstanding achievement in television by The National Academy of Television Arts & Sciences (NATAS). San Francisco/ Northern California is one of the nineteen chapters awarding regional Emmy® statuettes. Northern California is composed of media companies and individuals from Visalia to the Oregon border and includes Hawaii and Reno, Nevada. This year 712 English entries were received in 64 categories.
The Emmy® Gala returns to the SFJAZZ Center on Saturday, June 8, 2019.