History tells us that Filipinos have always been a seafaring people. As it was centuries ago, our people across the archipelago today still depend on the sea for both livelihood and leisure. The balangay outrigger boats of ancient times may have been supplanted by modern-day sailing yachts, but these vessels are animated by the same primeval forces: the wind, the sea currents, and every sailor's desire for mastery of the oceans.
If you are one among the many people based in the Philippines who are interested in sailing, there are several avenues for you to learn the sport. One of them is to travel to Subic Bay—the epicenter of Philippine competitive sailing—for its perfect seafaring conditions and its history of hosting racing events like the President's Cup Regatta, the Commodore's Cup, Subic Bay Cup Regatta, and the Philippine Sailing Grand Prix.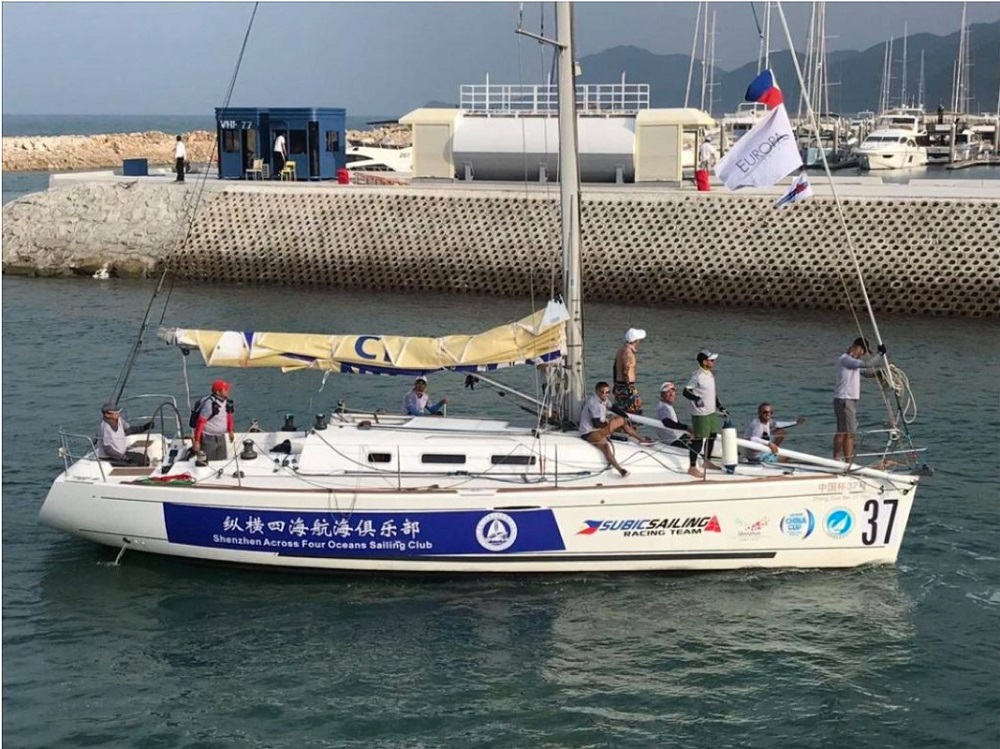 The Subic Sailing Club, headquartered in the bay, has also long been a premier institution for sailing education in the country, and its sailing school in the Subic Bay Freeport Zone receives world-class support from the International Yachting Fellowship of Rotarians (IYFR).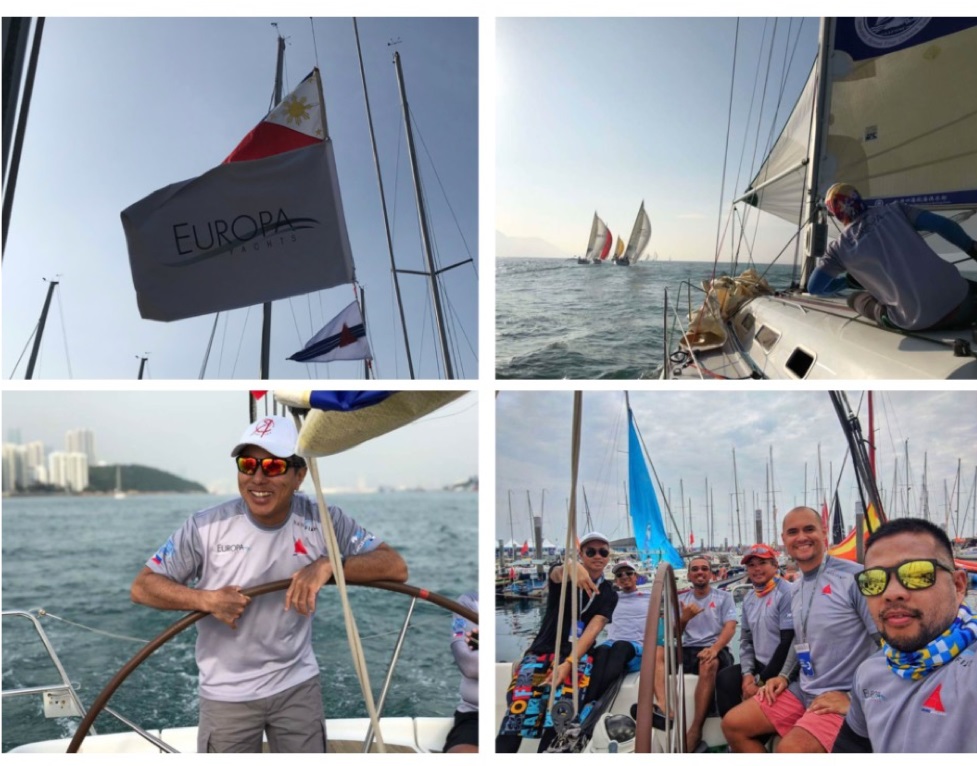 This year, the Subic Sailing Club will expand its educational capacities even further by partnering with Europa Yachts Philippines, the country's exclusive distributor of fine European sailboats. In November, the two iconic names in Philippine sailing are expected reach a new milestone by launching a new sailing school in Subic, one for which Europa Yachts will provide training vessels even as the Subic Sailing Club provides the expert education and instruction they've come to be known for.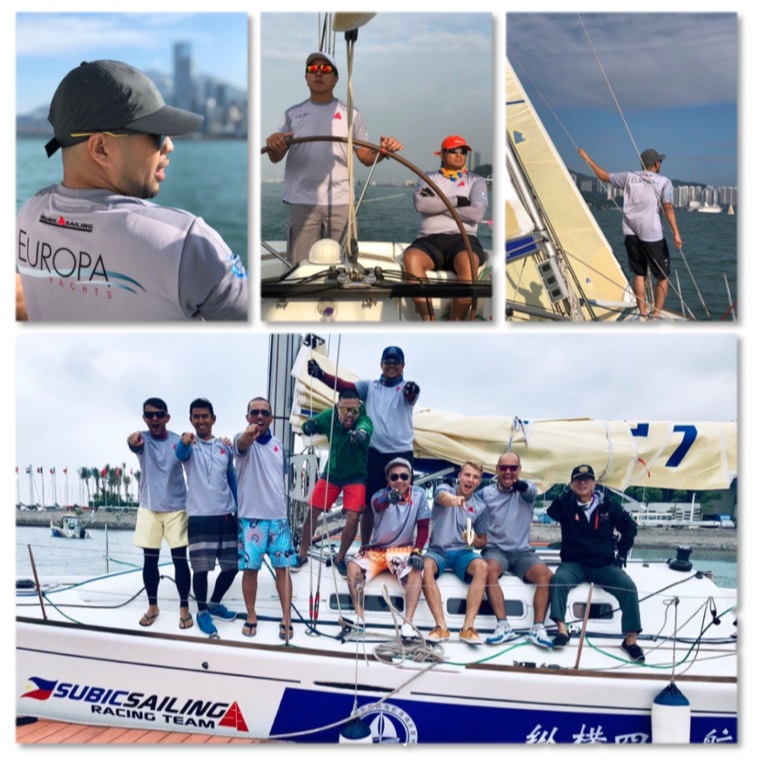 As such, 2019 may be the perfect year for you to head to a top sailing destination like Subic—and take up sailing as a new sport, hobby, or even as means to embark on a new career. Here are four compelling reasons to pursue sailing yourself!
It's not as hard as you think it is. First-time sailors might be intimidated by the sheer amount of vocabulary and technical details that they'd have to learn during sailing lessons. After all, if you enroll, you'd have to learn the terms for each part of the sailboat (like the hull, mast, keel, rudder, jib, and boom), for changing course of the sail (tacking and gybing), and a whole lot more. And if you don't even know where the starboard side and the port side of boat is, or what it means to sail upwind or downwind, how soon can you really expect to be proficient in sailing? How can you expect to make that crucial transition from being a complete abecedarian to a bona fide yachtsman if there is so much to absorb?  In truth, however, sailing is no different from basketball, football, tennis, golf, or any other sport—once you're actually out there and applying the knowledge yourself, using the jargons will become like second nature to you.
It's a sport that's enjoyed by people of all backgrounds. The world's best sailors come from all walks of life. It won't matter if you intend to sail a luxury yacht or a simpler watercraft because the same skills will be applied by everyone. A deep love for the sea and appreciation of sailing skills can bind sailing instructors, crew members, and students from different backgrounds or nationalities. You will be incredibly lucky to experience that kind of bond in your sailing classes.
It will fill you with an amazing sense of accomplishment. Sure, the knowledge that you will pick up during sailing lessons may be very specialized, but mastering it will be a great achievement nonetheless. After all, it will not just be about learning to tell where the wind is blowing, how to steer and maneuver the boat, and how to recognize when the sail is trimmed properly—it will also be about learning how to get from Point A to Point B, facing your fears, gaining personal confidence, and working well with a team. These are lessons that will serve you well not only out there in the ocean, but in different areas of your life as well.
You'll be a step closer to fulfilling any big dreams you have in the future. Would you be able to fulfill any big dreams as a consequence of learning how to sail? Maybe the lessons will motivate you to save up for your own watercraft, which you can use to travel all across the country. Maybe you can join the racing circuit, as sailing doesn't require that you practice from a certain age in order to compete. Or maybe you could use your sailing experience to score a job in the commercial maritime industry, where employment prospects abroad also come with highly competitive salaries. Whatever ambitions you may have related to sailing, you can stoke them out on the waters!
Sailing can inspire a sense of romance, adventure, fulfillment, or closeness to your heritage. But the only way to see which one of these you'll experience is to try it out for yourself. For a great opportunity to do so, come to Subic Bay and sign up for a truly world-class sailing education!