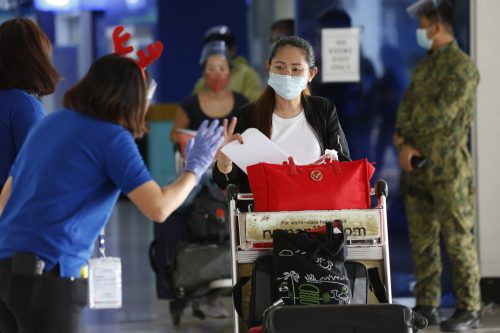 Filipinos abroad have waited a long time to be reunited with families and friends because of the pandemic so on the first day of simbang gabi, LIPAD Corp., operator of Clark International Airport, gives arriving international passengers their first taste of home and a little bit of nostalgia. Passengers arriving from Dubai were surprised with a Filipino Christmas experience complete with freshly cooked bibingka, Christmas songs and an overall holiday feel as they wait for the buses that will take them to their hotels where they will wait for the results of their Covid-19 tests.
Christmas surprises have become a tradition for LIPAD, as last year, airport staff spent a part of their Christmas Eve giving away Noche Buena baskets to the delight of arriving OFWs. Now on their second year, the team is not letting the pandemic dampen Christmas spirits by preparing this Simbang Gabi treat.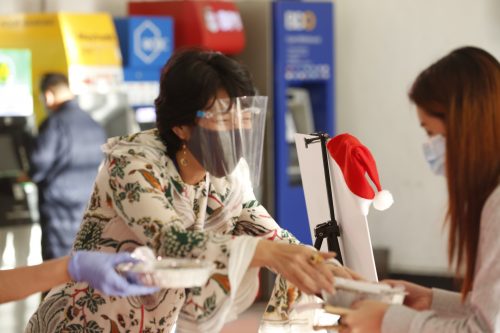 Bi Yong Chungunco, CEO of LIPAD Corp. said in a statement, "Christmas is very important for Filipino families, and because of the pandemic, our kababayans abroad were uncertain if they will be able to spend this year's Christmas at home. We felt that as the first gateway to their journey home, we should give them a very warm welcome and make them feel the Filipino holiday spirit as soon as they set foot in the country."
Ever mindful of health and safety protocols, the bibingka were prepackaged in sanitized containers. Airport marshals were present to constantly remind passengers about physical distancing and to make sure that bus boarding procedure continues unhampered by the event.