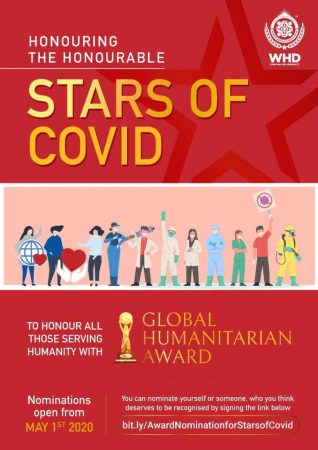 Know local heroes who make a difference during this pandemic? Let the world know.
World Humanitarian Drive (WHD) is seeking to recognise remarkable people who go beyond their duty to serve humanity in these challenging times with "Honouring the Honourable: Stars of COVID"
WHD welcomes nominations from all nationalities, age, individuals and group until 5th of June, 2020. You can self-nominate or nominate others who you think deserve the prestigious "Global Humanitarian Award" using this link.