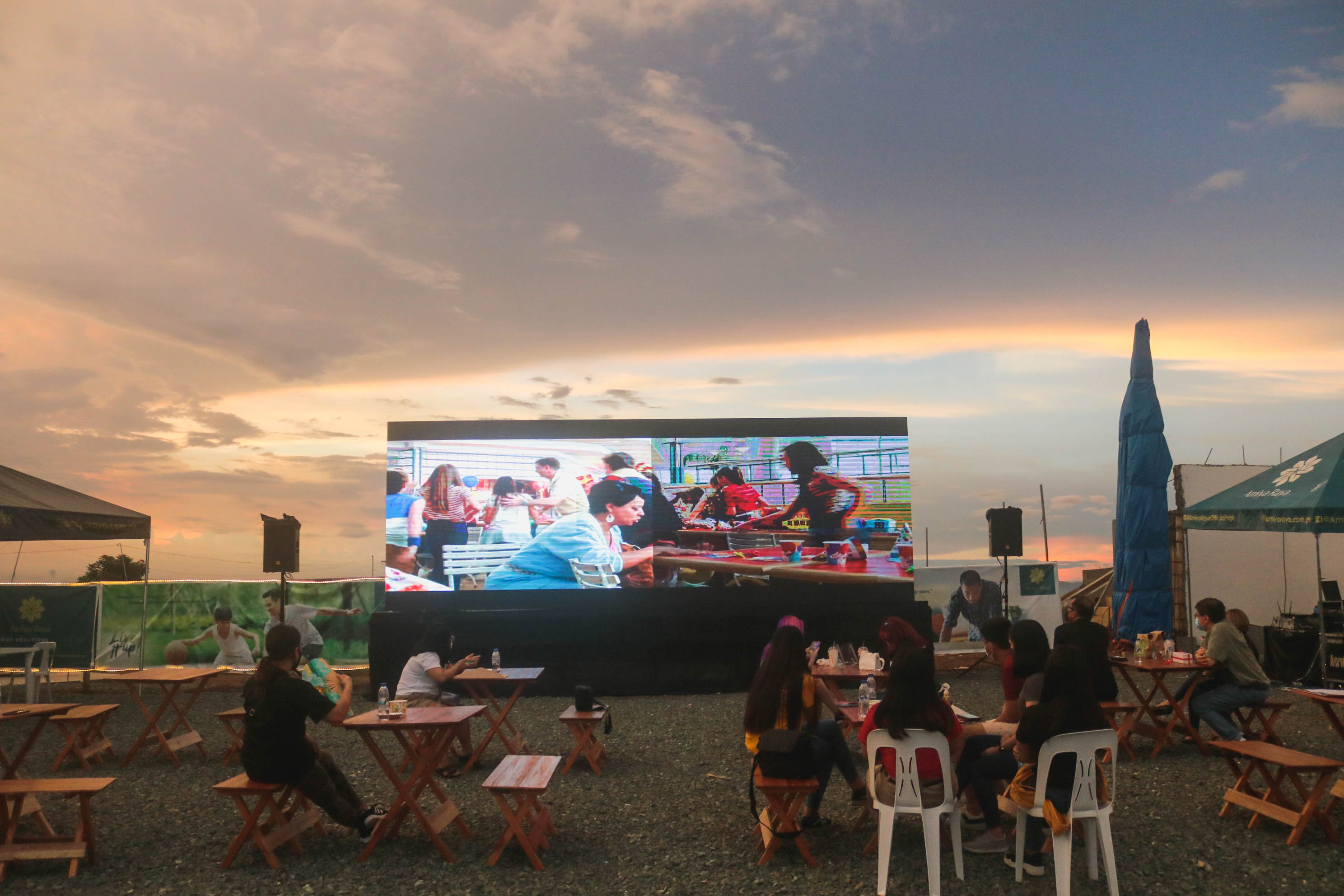 With many people having no choice but to stay home and practice social distancing to curb the spread of COVID-19, homeowners of Amiya Raya and their guests were treated recently to an outdoor cinema. The guests also enjoyed free unlimited popcorn, hotdog, mini waffles, and bottled water.
Health and safety marshals were present to ensure that everyone observed minimum health protocols that included the practice of social distancing and frequent use of alcohol-based disinfectants.
The outdoor movie screening was held on March 20 at Club Vihara's open area, against the backdrop of scenic views for which the exclusive residential enclave is known.
Club Vihara is Amiya Raya's clubhouse and sports and recreation facility. The north wing, scheduled to open mid-year, will host an indoor badminton court, a game room, a swimming pool, various fitness areas, event halls, and the Cafe Vihara.
Amiya Raya, a premier community development by Community Creators, Inc. in San Mateo, Rizal, expands their vision in resort living by launching homes and amenities inspired by the Zen way of life, an environment that offers simplicity, naturalness, asymmetry, and stillness in the midst of one's busy life.
Situated 240 meters above sea-level and enveloped by its natural environs, Amiya Raya offers resort-like living that is only a 15-minute drive from the city. It is located in San Mateo, Rizal, which makes it close to places of interests such as schools, churches, malls, and government offices.
For inquiries, please contact 0917520955 or 89386288 or visit their website www.amiyaraya.com.ph or @AmiyaRayaOfficialPage on Facebook for more information on this highland development.