The Emirates Airline Foundation, a non-profit charity organization which provides humanitarian, philanthropic aid and services for children in need, joins the world in recognizing the importance of International Literacy Day.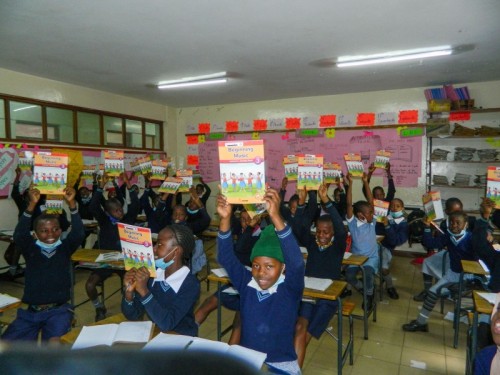 Through its NGO partners, Emirates strives to improve youth literacy and provide access to education for disadvantaged children worldwide.
"Literacy and education are essential building blocks for prosperous communities and a brighter future. Helping disadvantaged children access basic education is something that the Foundation firmly believes in. Through the generous support of our customers and employees, and via the various projects managed by our NGO partners, the Foundation has been able to help thousands of young people around the world to secure better prospects for themselves and we hope to continue doing so in the future," said Sir Tim Clark, Chairman of the Emirates Airline Foundation.
Since its inception in 2003, the Foundation has supported over 50 projects and NGOs around the world, including 11 organizations that primarily focus on literacy programs. Some of the organizations supported by the Foundation include: IIMPACT Girls Education Project in India; Little Prince Nursery and School and Starehe Boys' Centre and School in Kenya and; Externato São Francisco de Assis in Brazil.
Since 2015, the Emirates Airline Foundation has supported IIMPACT in India on its mission to educate young girls. The Foundation has played an instrumental role with establishing 100 new learning centers across the country, and delivering primary education to around 3,000 girls, across 11 states.
In Kenya, the Foundation proudly supports two NGOs: the Little Prince Nursery and School, an organization that provides nursery and primary education for over 400 underprivileged children from the Kibera slums; and the Starehe Boys' Centre – providing scholarships and helping disadvantaged children access quality education in hopes for paving a better future.
The Foundation has also played a vital role in distributing meal programs for children in need at the Little Prince Nursery and School – directly contributing to improved school attendance and better academic performance.
Since 2017, the Foundation has supported the Externato São Francisco de Assis in Brazil, by providing more than 70 children access to learning centers and programs. The Foundation has also donated over a dozen computers to the facility and financed a monthly assistance program for the school to help with expenses.
Under the patronage of HH Sheikh Ahmed bin Saeed Al Maktoum, Chairman and Chief Executive, Emirates Airline and Group, the Emirates Airline Foundation is an organization dedicated to transforming lives and supporting some of the most deserving social causes. The Foundation currently supports 14 projects in 9 countries – helping to improve the lives of children in need around the world regardless of geographical, political or religious boundaries.
To donate, and for more information on the Foundation and its projects visit: www.emiratesairlinefoundation.org.